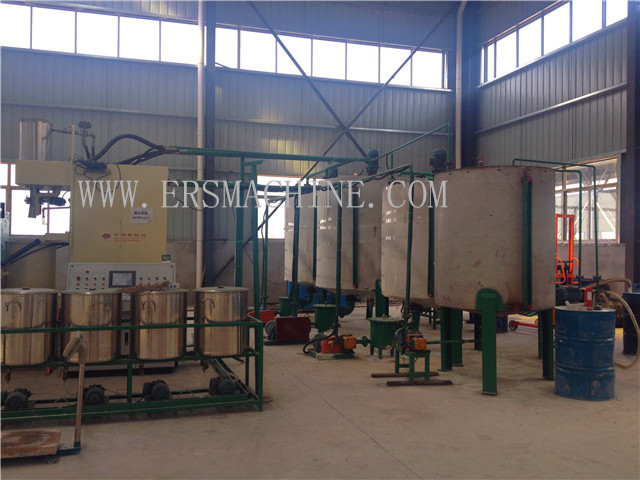 This machine is mainly for making sponge density 8-80kg/cm3 .
It adopts high antomatization level, More flexible operation touch screen control system ,
user can store 10 kinds of different formulations and adjust the formulation anytime ,
and remote control by Internet , which makes the control of cost more scientific and visual.
apply to furniture, chest circumference, shoes, electronics ,packing, clothing, car ,aviation etc.
The production line has a fully automatic computer and manual controls, easily to operate,
it's the best choice for middle scale soft polyurethane equipment.

型号Model
ERS-SAF01/SAF02
发泡组份
foaming group
3groups
发泡宽度
foaming width
1550mm~2050mm
发泡长度
foaming length
2050mm~3050mm
发泡高度
foaming height
1250mm
发泡密度
foaming density
8-80kg/m3
最大产量
output max
260L/min
搅拌头功率
Mixing head power
11kw
机器外形尺寸
machine external size
L10000*W7000*H3500mm