ERS-CNC03 CNC Circular Contour Cutting Machine (360°worktabl
Popularity:
Time:2017-10-13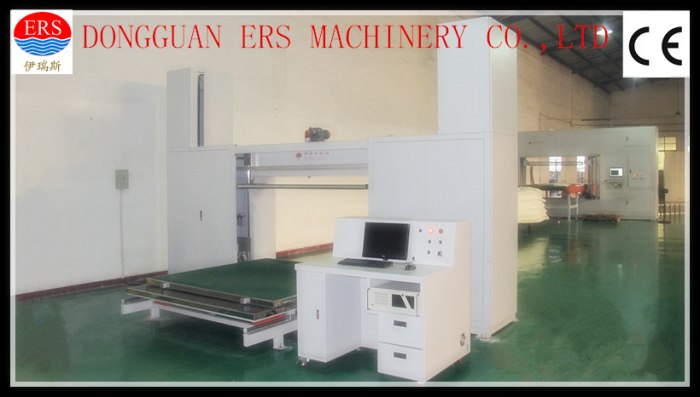 Details :
ERS-CNC03 CNC Circular contour cutting machine (worktable with 360°rotation)
1、Cut the Pyramid shape video:
2、Cut the shape of a pillow(点击观看视频)
3、Small pillow with pressure roller(点击观看视频)
4、2011 Shanghai Exhibition(点击观看视频)
5、2013 Guangzhou furniture exhibition and production drawings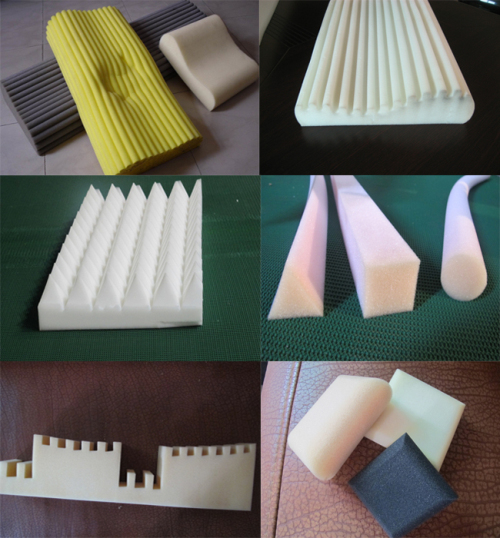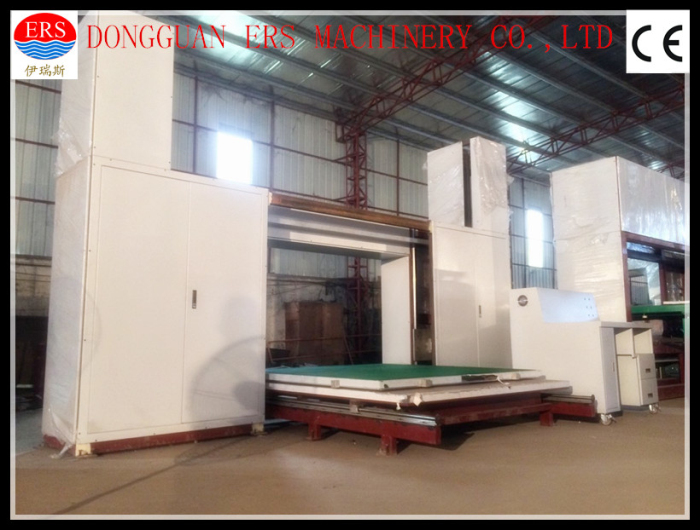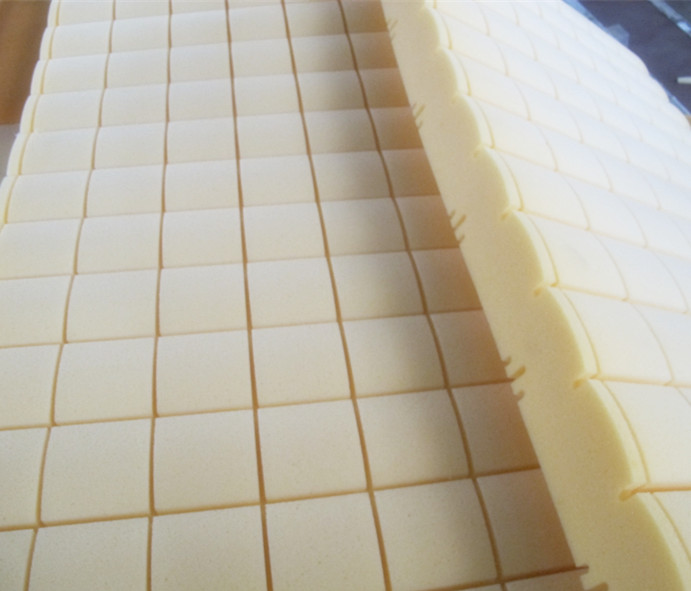 My company developed Circle blade CNC contour cutting machine,It is currently the most advanced & practical CNC cutting equipment with the lowest noise ,highest output, controlled by PC system, cut sponge into various shapes without dust. With control command of X, Y, C-axis, fully automatic cutting by tracking the graphic in PC. It has reliable security operating system, which can process any size foam block, various types of sponge fonts, memory foam, high-density foam ,shaped cleaning supplies,PVA, EPE, EPS, phenolic and others various sponge products. With following features: using circle blade, low noise; high speed & efficiency; high cutting precision; no dust & green; rotary cutter parts with simple structure,convenient maintenance; blade with durable, low-loss in devices; smooth running with good internal dynamic balance, good structure & outline, high reliability & long life, friendly interface & compatibility, and suitable for various applications needs.


| | |
| --- | --- |
| Model | ERS-CNC03 |
| Cutting sponge size max | L2000*W2000*H1200mm |
| Cutting speed | 5- 30m/min |
| Processing precision | ±0.5mm |
| Blade speed | 500-1800m/min |
| Blade length | L11900mm |
| Total power | 6kw |
| Machine external size | L5000*W4000*H3000mm |